About Kamiya Laboratory
The Biomolecular Chemistry Laboratory (Kamiya Laboratory) is a new laboratory established in December 2018. Our research contents include the creation of artificial cells that react efficiently with some of the cell functions by understanding the functions of biological molecules such as membrane proteins using artificial cell membranes (liposomes and giant vesicles). We also aim to understand the origin of life using the giant vesicles. We mainly do research using chemistry and biology knowledge, sometimes we use mechanical engineering (microdevices) for research.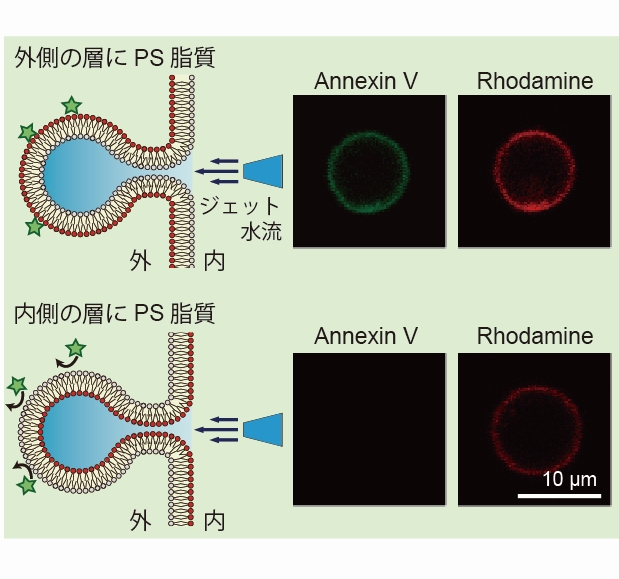 Construction of artificial cell membrane mimicking lipid composition of cell membranes
We have developed the lipid vesicles with a phospholipid composition of asymmetric membrane mimicking the eukaryotic cell membranes using the microfluidic device. We aim to create artificial cell models that emulate the cell environment.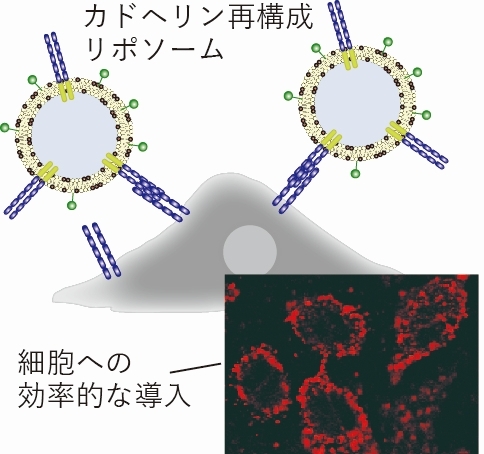 Observation of membrane proteins on the artificial lipid bilayer
Reconstitution of membrane proteins to artificial cell membranes enables functional observation with a single type of membrane protein. It leads to the discovery of novel functions of membrane proteins.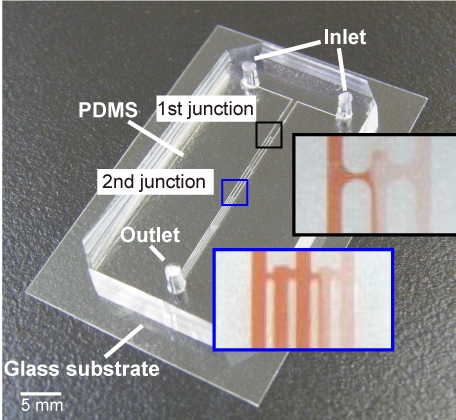 Development of microdevices applied to chemical and biological researches
By applying microdevices to the fields of chemical and biological researches, it is possible to obtain a large number of experimental trials with a small amount of sample.
News
・Review of ginat lipid vesicle fromation and complex artifical cell creation was published in micromachines! (May. 30, 2020)

・B4 new students Suzuki-kun and Tosaka-kun joined in our gruop. (Apr. 1, 2020)

・Monalysin nanopore paper was published in Front. Immunol.. (Mar. 20-21, 2019)

・Cellnics was held at Gunma. Ohnisihi-san got Best Research Presentation Award! (Dec. 20-21, 2019)

・Kamiya gave an invited talk at Joint-Symposium between Xiamen Univ. and Gunma Univ.. (Nov. 14, 2019)

・Ohnishi-san held presentation at MicroTAS2019. (Oct. 27, 2019)

・Ohnishi-san and Kamiya held presentation at Japanese Society for Cell Synthesis Research. (Oct. 17, 2019)

・"Formation of vesicles-in-a-vesicle with asymmetric lipid components using a pulsed-jet flow method" was accepted in RSC Advances! (Sep. 18, 2019)

・Ohnishi-san was adopted in MicroTAS2019! (Aug. 10, 2019)

・Kamiya gave an invited talk at Gunma University. (Jul. 25, 2019)

・Kamiya gave an invited talk at the MARSS2019. (Jul. 2, 2019)

・"Automatic generation system of cell-sized liposomes" was accepted in Sensors and Actuators B! (Apr. 22, 2019)

・4th year university students joined in our gruop. (Apr. 1, 2019)

・Kamiya gave an invited talk at the 99th CSJ Annual Meeting. (Mar. 18, 2019)

・Kamiya arrived at Graduate School of Science and Technology Gunma University as assistant Professor.(Dec. 1, 2018)
Recruitment
We are looking for students or researchers to do research together.If you are interested in our researchs, please contact Kamiya.